Staff Xmas Party DJ SERVICES RECOMMENDED BY THE REGIONS FINEST FUNCTION VENUES.
Looking for music and a good DJ for your Christmas party? Music variety is key to any party and our team of DJs play all the best styles of music for all your guests of any age to enjoy.
For smaller gatherings of up to 100 guests we offer ready-to-go dj hire packages. If you are expecting more than 200 guests then we suggest you reach out to us for a quote.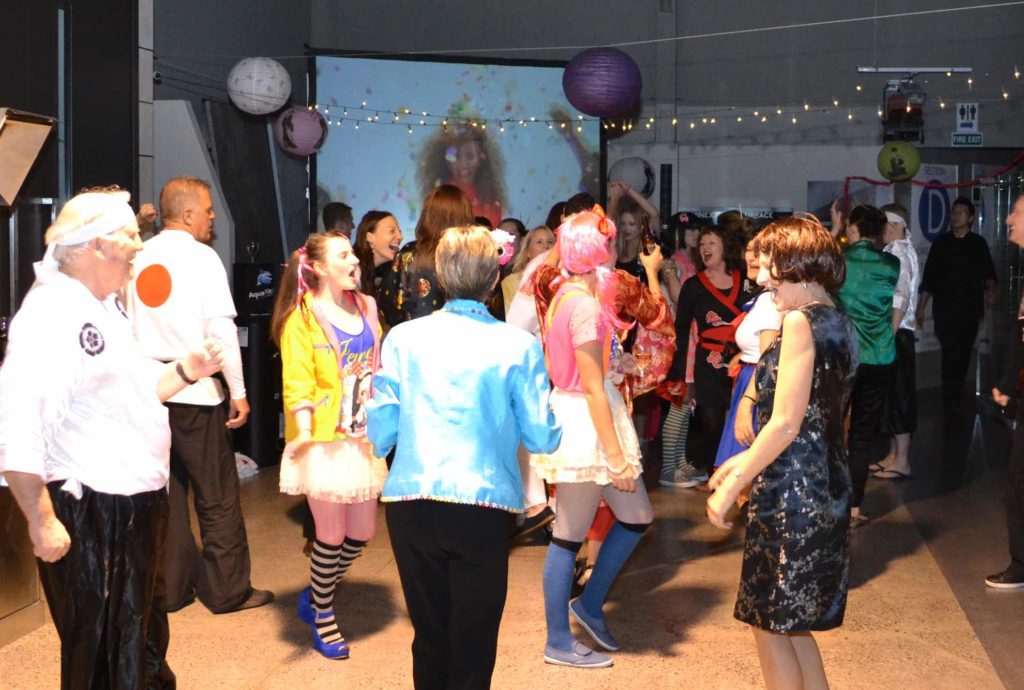 Music For Your Staff Xmas party
Ever been to a Staff party without music? Neither have we! Music is such an important part of setting the mood, so we pride ourselves on our ability to create personalised dj entertainment packages, ensuring that your staff party is accompanied by the perfect mix of music.
Got a list of song requests? no problem! that's why we give you and all your guests an easy way to request songs with our music planning app. We'll then seamlessly integrate the most popular song requests into the mix at your staff party. Our seasoned pros + your great taste in music… we can't wait!
Photo Booths FOR STAff PARTIES
You and all your party guests will love using our open air photo booths at your staff xmas party. Enjoy the fun and laughter with the many props provided.
Lighting & EFFECTS for Staff Parties
Fancy a low lying cloud as you enter? How about indoor friendly fireworks? We have an extensive range of special effects to take your staff xmas party to a whole new level!
what clients say about us
We used Soundzgood DJ Hire for our Waikato Toyota Christmas party. Our experience with Scott from Soundzgood DJ Hire was amazing, the music was a good mix of old and new to accommodate our staff both young and old. The video screen showing music videos for the songs he was playing was pretty cool too. He was friendly and easy to talk to and helped to create a wonderful atmosphere for the evening. I would 100% recommend Soundzgood DJ Hire for any occasion..
Contact us to check our availability and to schedule in a chat with our team.
Schedule a consult with us to discuss your staff party and see if we are the right fit!
Ready to get started? Secure the date with a 25% deposit. Lets get started!
We're party pros and here to help with music, timeline and entertainment.
Put on the dancing shoes, pump the music and celebrate with all your colleagues.
Create a staff party that's enjoyed by everyone who can't wait to be celebrating again!