The Funfetti Shot from Chauvet DJ is an event-ready confetti cannon that does not require CO2 or compressed air. Easy set up and simple to operate with the wireless remote control. Just add confetti and click the fire button. Hire for parties, weddings, school balls or other events. We advise you seek venue permission beforehand.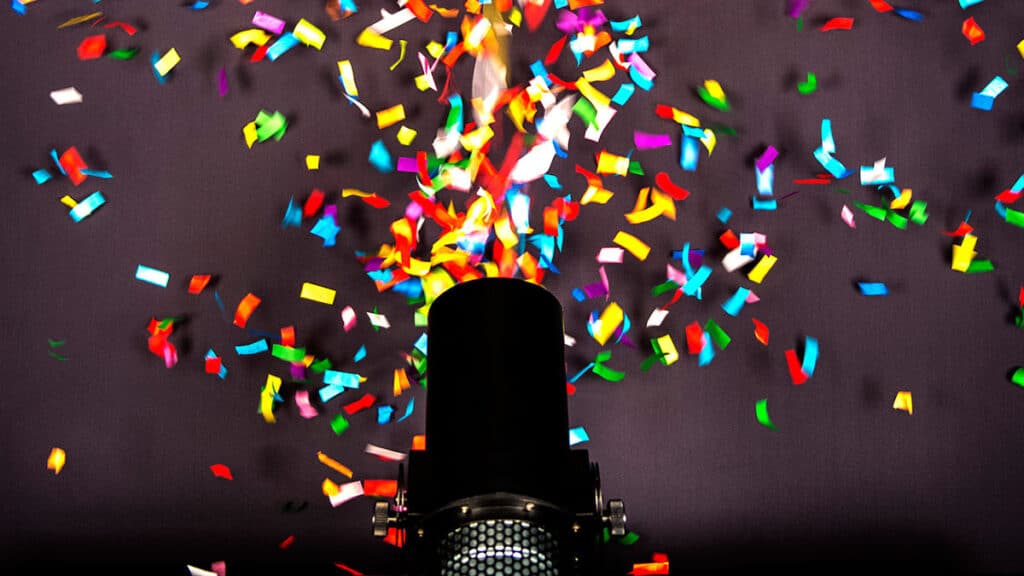 We've used Confetti Cannons at some amazing weddings, events & functions. Here's what makes them special!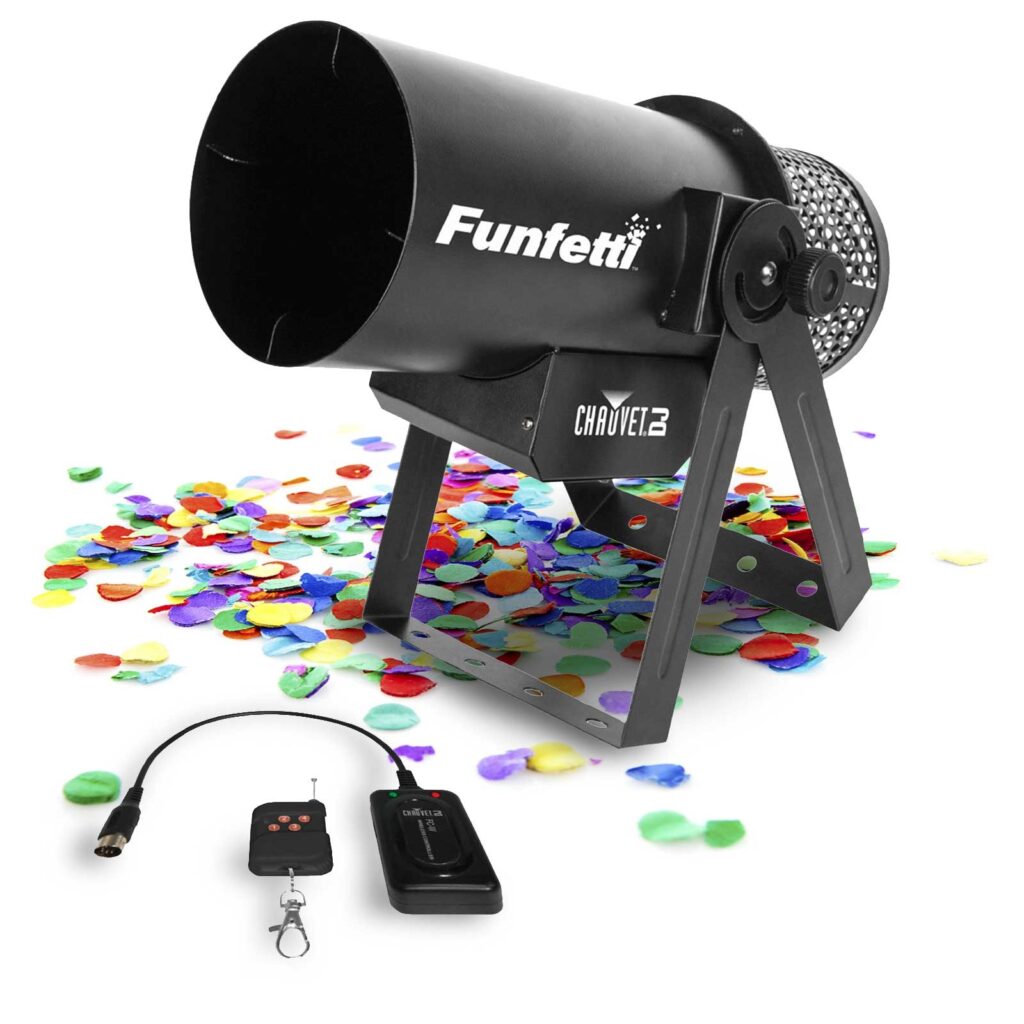 No compressed air or CO2 required
Wireless Remote Control or DMX
Floor Mounted or Hanging
Funfetti Shot Refill – Coloured
Funfetti Shot Refill – Mirror
Funfetti Shot Refill – UV
Funfetti Shot Refill – Gold
Easy to Operate
Confetti Cannon
FOR School Balls
Blast confetti over the dance floor to create a high level of excitement at your school ball. Take your school ball to the next level with confetti cannons.
Confetti Cannon
FOR WEDDINGS
Want to make a grand entrance, highlight a part of your day or take your wedding to the next level? Ask us how other weddings have used Confetti Canons to make their wedding day even more special.
Confetti Cannon
FOR FUNCTIONS
Set your gala, corporate function and business event apart as the most memorable one of the year. Use our confetti cannons to set the tone and excitement level. Lets help you create a memory your guests will never forget.
Don't let your event stop at confetti cannons, take a look at other ways to wow and delight your guests.