Scott is a self taught mobile DJ and former resident DJ for Governors Tavern. Scott established Sounzgood DJ Entertainment in 1997 and expanded the business only one year later employing a great team of DJs.
Experienced MC
Confident in harmonic mixing
Confident in Beat mixing
First NZ DJ to join the Australasian DJ association
Scott is recommended by some of the regions top wedding and function venues.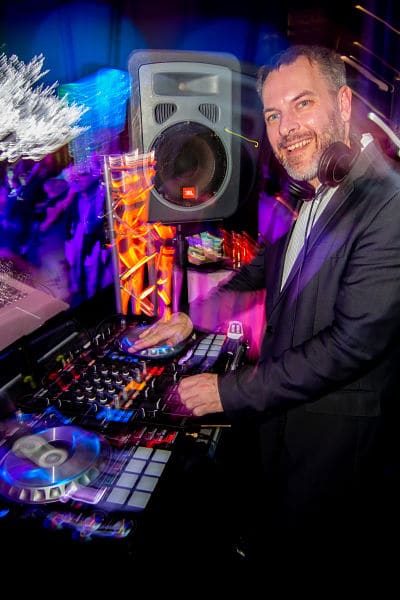 What was your first ever DJ gig?
Every weekend my cousin and I would have parties in his garage using my home stereo and a DJ mixer with all the latests and greatest tracks on my extensive CD collection. During one of these parties a local girl asked if I would DJ her 21st Birthday to which I said absolutely! I enjoyed it so much I wanted to do more and since 2000 music and entertainment has been my full time career.
What is the most memorable event you have played at?
I was booked to DJ and MC a wedding several years ago and a few days out I met with the couple to chat about their day. The bride asked me if I could help her find a particular song, she stated she did not know the name or the artist and she didn't know how the song went.. OMG thats going to be a challenge! She emailed the few words she remembered to which I sent to more than 200 DJs in the USA and four days later I had a reply back with a link to the song. On the day of her wedding I did not know if it was the correct song but I wanted to surprise her…The brides reaction gave me goosebumps! Watch the old clip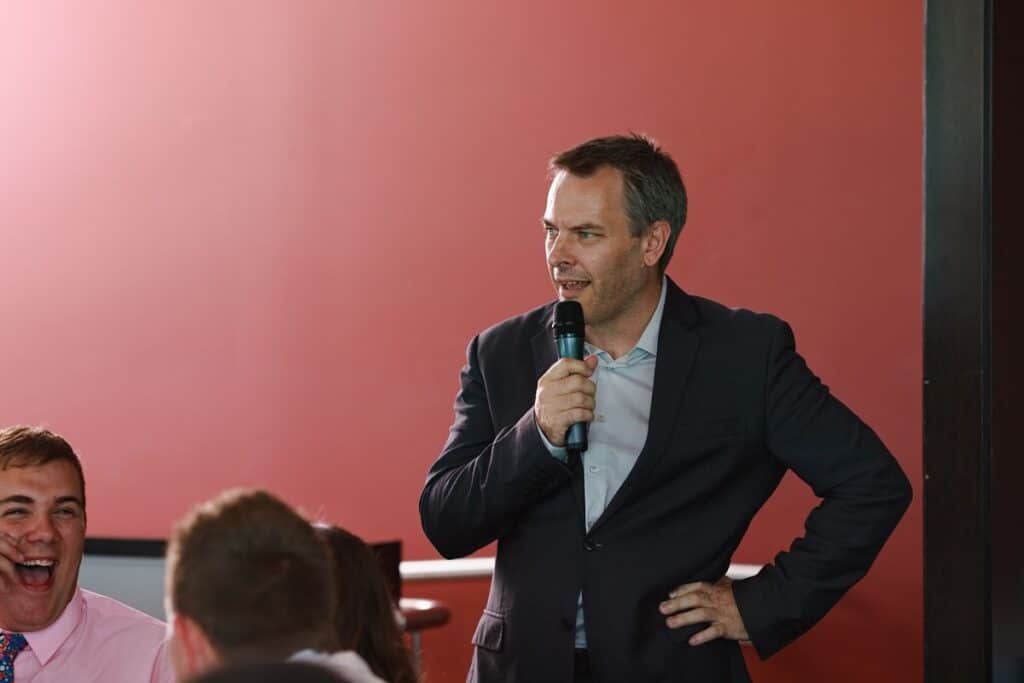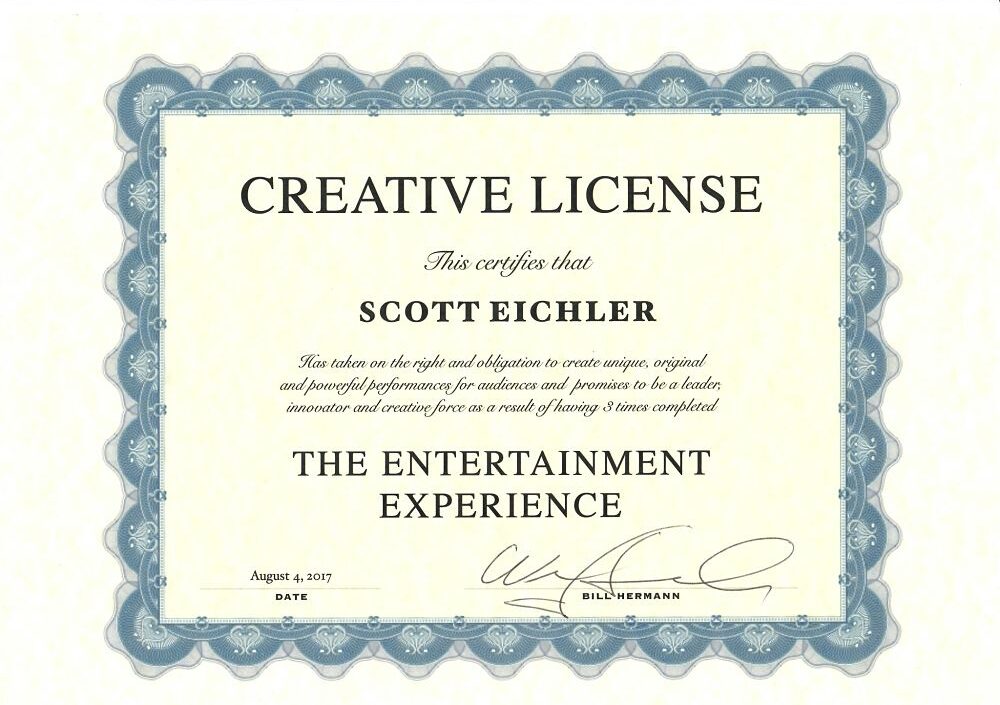 What do you enjoy most when you MC an event or wedding?
For weddings in particular I love how so many guests ask me the same question from one wedding to the next and thats "how do I know the couple?" I love that the guests are pleasantly surprised when I tell them I don't but I fit in so well that everyone feels like we have known each other for years.
Have you trained or attended a course to be an MC or DJ?
My greatest passion for music helped me with my journey because I am a self taught DJ. Over the years I have learned tips and tricks with not only practice but with some professional online schools. My MC work comes from experience and attending various classes in USA and most recently in 2017 I attended the Entertainment Experience which was hosted in Australia by Bill Herman. 
When not performing do you have a particular genre of music you enjoy listening too?
I love all style of music and to this day I still buy CDs even though I have spotify premium and all our music for Sounzgood DJ Entertainment comes from overseas promo companies keeping us up to date on a weekly basis! During my spare time I listen to classic rock and I attend concerts like in 2019 I went to The Eagles and Fleetwood Mac and previously Def Leppard and The Scorpions. 
When we hire Sounzgood DJs can we book you personally?
For weddings its a guaranteed Yes… the Premier Experience is a personalised package I offer to couples. For other celebrations and events we will match the most suitable talent we have available for you and that includes myself. Getting in touch with us is the first step.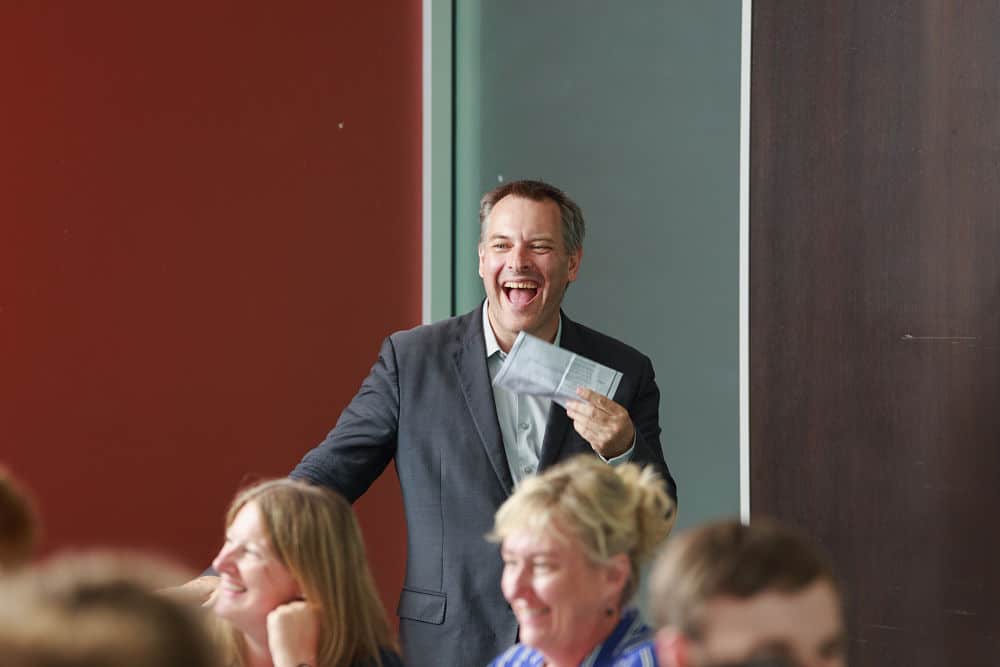 what clients say about SCOTT
We used Soundzgood DJ Hire for our Waikato Toyota Christmas party. Our experience with Scott from Soundzgood DJ Hire was amazing, the music was a good mix of old and new to accommodate our staff both young and old. The video screen showing music videos for the songs he was playing was pretty cool too. He was friendly and easy to talk to and helped to create a wonderful atmosphere for the evening. I would 100% recommend Soundzgood DJ Hire for any occasion..