Brady began his DJ adventure during his last years of high school. His knowledge of music theory combined with his fast learning skills with our professional DJ and lighting equipment has made him a valued and trusted member of our team.
What was your first ever DJ gig?
My first DJ gig was assisting Scott at a School Ball for Te Aroha College. I remember the feeling of the crowd screaming when I dropped one of my favourite songs.
When not performing do you have a particular genre of music you enjoy listening too?
EDM, Trap, Top 40s and mainstream remixes. Growing up, my parents fed me on GnR, AC/DC, Bon Jovi etc. Just don't tell them about my soft spot for Halsey.
When we hire Sounzgood DJs can we book you personally?
Yes you can. I am experienced with school balls, school discos, 21st birthdays and a few weddings. Getting in touch with us is the first step.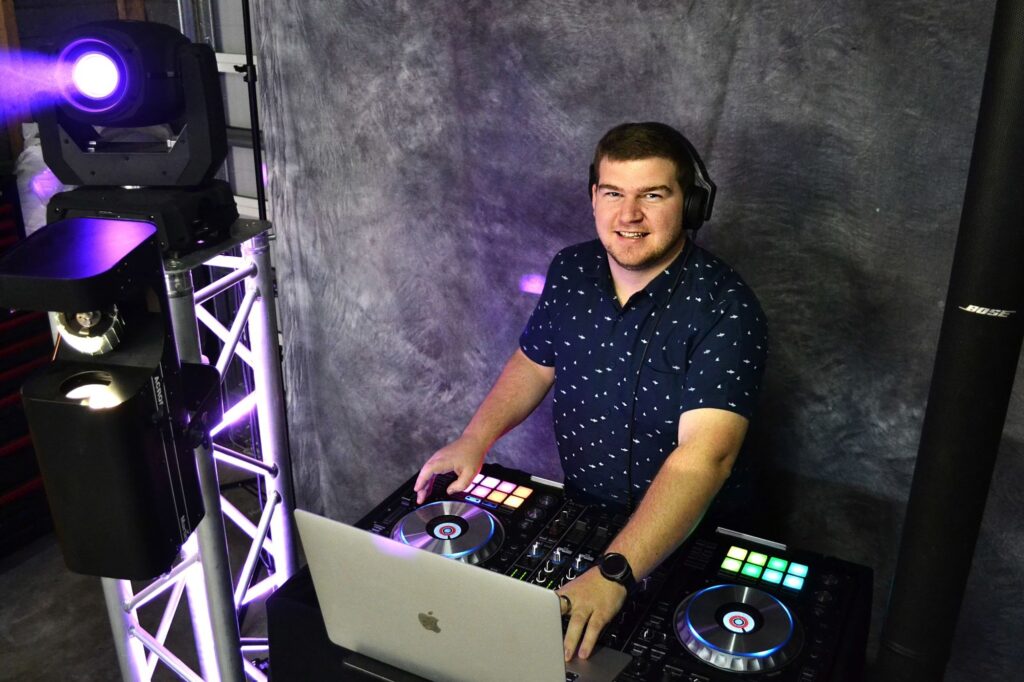 what clients say about us
We used Soundzgood DJ Hire for our Waikato Toyota Christmas party. Our experience with Scott from Soundzgood DJ Hire was amazing, the music was a good mix of old and new to accommodate our staff both young and old. The video screen showing music videos for the songs he was playing was pretty cool too. He was friendly and easy to talk to and helped to create a wonderful atmosphere for the evening. I would 100% recommend Soundzgood DJ Hire for any occasion..