The one-of-a-kind, jaw-dropping 360 Photo Booth will transform you and your guests into celebrities. Wow sums up the event in every way! Our 360 photo booth is a show-stopping extravaganza that allows guests to watch, participate in, and instantly share their recordings on their phones and favourite social platforms.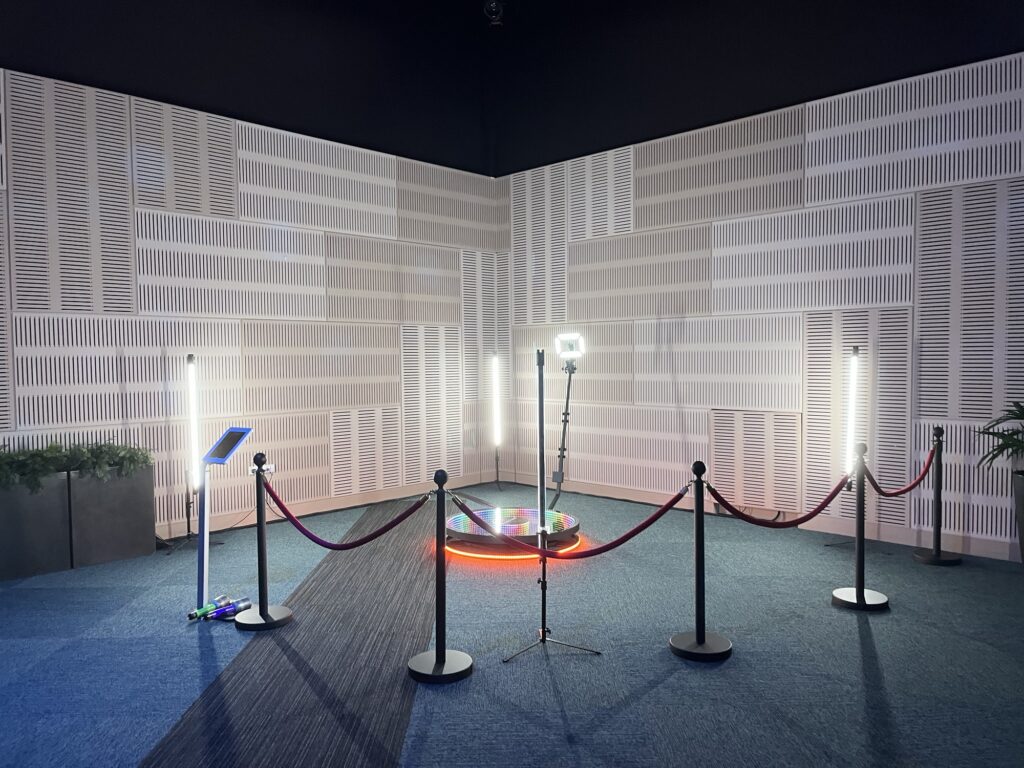 How Does The 360 Video Booth work?
Get creative and position yourself on the circular platform stage.
Get ready and record a slow motion video with the rotating gopro camera.
Easily save and share to your social accounts.
Text & Email video messaging
Send your slow motion 360 video in a text or email as soon as you've captured it, and you'll be sharing it in no time.
Having a professionally trained staff member to setup, assist and supervise makes everything go super smooth!
Capture incredible high-res slow motion videos in a matter of seconds ready to share instantly online.
Each 360 booth comes with an epic video overlay customised to match your celebration.
Share your 360 slow-mo video recording easily, at any time using the provided sharing stations. Airdrop or QR Code
We have a selection of props to use in your slow motion video captures.
360 booth Hire
FOR WEDDINGS
Memorable video moments shared instantly to capture your wedding reception fun. 
360 Booth Hire
FOR School Balls
Students are dressed to impressed and with instant videos to share online from the ball You can look back and relive each moment in the future.
360 Booth Hire
FOR FUNCTIONS
Ever seen the boss pull a funny face? Personalise your event with a custom logo and instant video sharing. Staff and managers will enjoy the fun!